Hundreds of Ethiopia patients have benefitted from our expertise for facilitating affordable treatment at world class hospitals in India

GET FREE EXPERT MEDICAL OPINIONS AND TREATMENT COST ESTIMATES FROM TOP DOCTORS AT BEST HOSPITALS IN INDIA
SafeMedTrip is a 24X 7 International Helpdesk for leading hospitals in India like Apollo Hospital, Fortis Hospital, Max Hospital, BLK Hospital and many others. Benefit from our No obligation Expertise. It can save you Invaluable Time and Money.
A Ethiopian patient looking for surgery at indian hospital is anxious and has so many questions and concerns. SafeMedTrip is committed to help you by its expertise and prompt response. Once we receive your medical reports, we will send them to at least three of India's best hospitals and arrange expert opinion and treatment cost estimates for you within 48 hours of receipt. This is a no obligation, zero cost assistance service from SafeMedTrip.
YOUR TRUSTED PARTNER
SafeMedTrip will not only help you find the best treatment options but also help you arrange medical appointments at hospital prior to arrival, Airport Pick up and Drop, post hospital economical stay . The best part of our service is that we we are based in India where you need support the most and are just a phone call away.
World Class Treatment in India - Great Value for Your Money
Cancer Treatments

Orthopedic Surgery

Urology & Nephrology

Heart Surgery

Spine Neurosurgery

Other Popular Specialties
---
Ethiopian Doctors recommend SafeMedTrip hospitals to their patients for world class medical care in India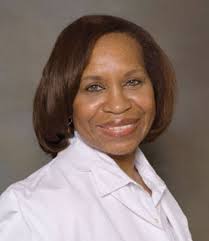 "Thanks for your always prompt responses to my volley of questions and concerns. We just could not have managed even a step without your staff's excellent handholding right from our first contact.You made the planning of the trip very easy with your constant emailing of instructions and phone calls.
We chose India after speaking to satisfied customers and looking at you website and seeing all the testing that was performed etc.
Profiles of the Top Doctors you sent us along with their expert opinion was reassuring and we were equally pleased upon meeting and speaking with them before and after the procedure was done."
Warm Regards
Dr. Elizabeth Behonegne, Ethiopia
---
What People Say about us - Patient Experience
"SafeMedTrip Team has been very supportive right from my first contact with them from Ethiopia and till departure from India. A special thanks goes to Mr Ikbal, for all the support he gave us and meeting us at the airport very early morning as we landed at New Delhi.
The low cost serviced apartment was just perfect for a log homely stay. I am indebted to the doctors who treated us. Everyone was so very professional and we are happy with the treatment. Thanks a ton.
Warm Regards
Mahlet, Ethiopia
---
24 X 7 Hospital Helpdesk for Ethiopian Patients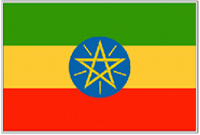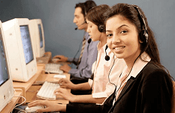 WhatsApp :+91-9899993637

help@safemedtrip.com
hospitalindia@gmail.com
---
Contact us and we assure you to send you a Free No Obligation Opinion and Treatment Cost Estimate from Top Doctors at Best Hospitals in India.
Please scan and email your medical reports at hospitalindia@gmail.com or help@safemedtrip.com and we shall get you a Free, No Obligation Opinion from India's leading Surgeons/ Specialist Doctors.
---
Invaluable Benefits you will get from SafeMedTrip.com
By emailing to us your medical reports, we will forward them to at least 3 leading hospitals in India who have the best expertise for your case. We ensure that you get expert opinions and competitive treatment cost estimates from top hospitals in 2 working days.
We do not collect any service fee from patients. You will directly pay the hospitals after you arrive in India and will deal directly with the hospital.
Complimentary non medical support services like airport pick on arrival, valuable advice on how to obtain India Medical Visa and Economical local stay post hospitalisation.